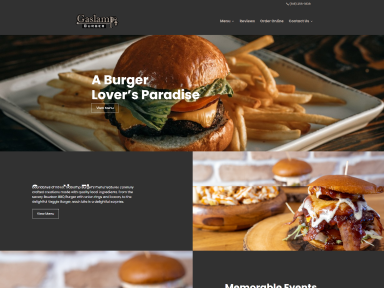 Gaslamp Burger, the acclaimed burger haven in the heart of San Diego, is excited to announce the launch of its brand-new website, revolutionizing the way customers interact and engage with the restaurant. The sleek and user-friendly design of the website aims to enhance the overall dining experience, offering easy access to menus, online reservations, and the latest updates.
With the new website, Gaslamp Burger aims to provide a seamless online platform for customers to explore the tantalizing menu options, ranging from classic favorites to innovative creations.
The website will also serve as a hub for news and updates, featuring special promotions, upcoming events, and captivating visuals of the delectable creations prepared by Gaslamp Burger's culinary artisans.
Gaslamp Burger invites burger enthusiasts and food lovers alike to visit their new website at www.gaslampburger.com and embark on a virtual journey to discover the extraordinary flavors that await at this beloved San Diego eatery.